The Bluebell Brewery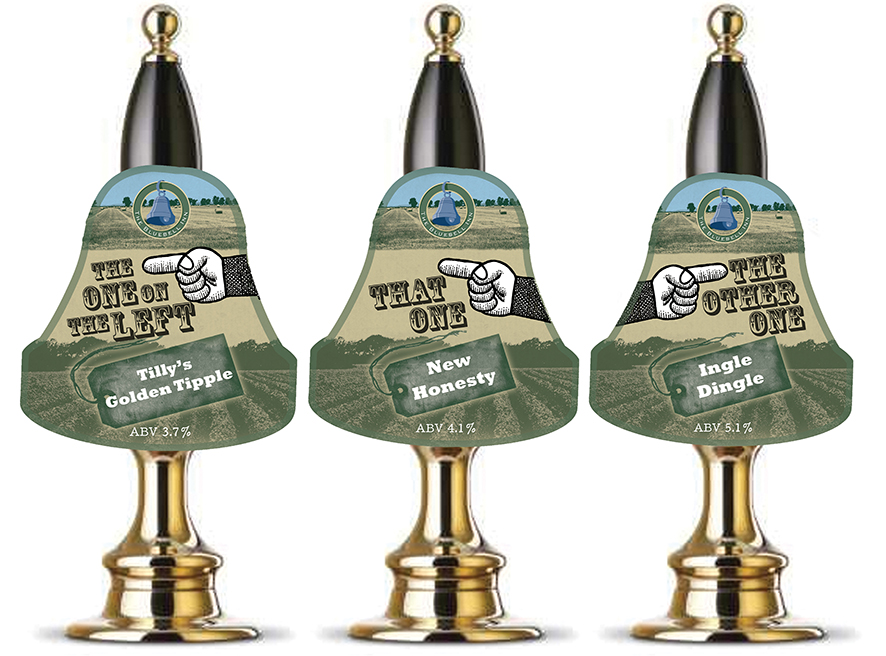 John and Jen are proud to announce that they have taken over the on-site Bluebell Brewery as of Spring 2016. We have continued with the brewing of the ever popular and exclusive, 5.1% Ingle Dingle ale (aka "the other one"). We have also re-worked the former award winning 4.1% ale, Old Honesty and have launched New Honesty (aka "that one") in the pub. We have also added the new summery, Tilly's Golden Tipple at a refreshing 3.7% (aka "the one on the left") to our brewing portfolio.
Operating from a former potato packing shed, the idea of setting up a micro brewery was conceived 12 years ago by two friends – one a head brewer, the other a publican. This proved a successful combination and the brewery grew both in reputation and production, collecting several awards along the way for it's fine real ales.
Our aim is to continue to grow the brewery, only ever using the very best quality ingredients and to supply mainly local retail and private customers, maintaining a high level of product integrity and customer service.
Please keep an eye out for more news and events from the Brewery in the Latest News section and on Facebook.