COVID-19 Update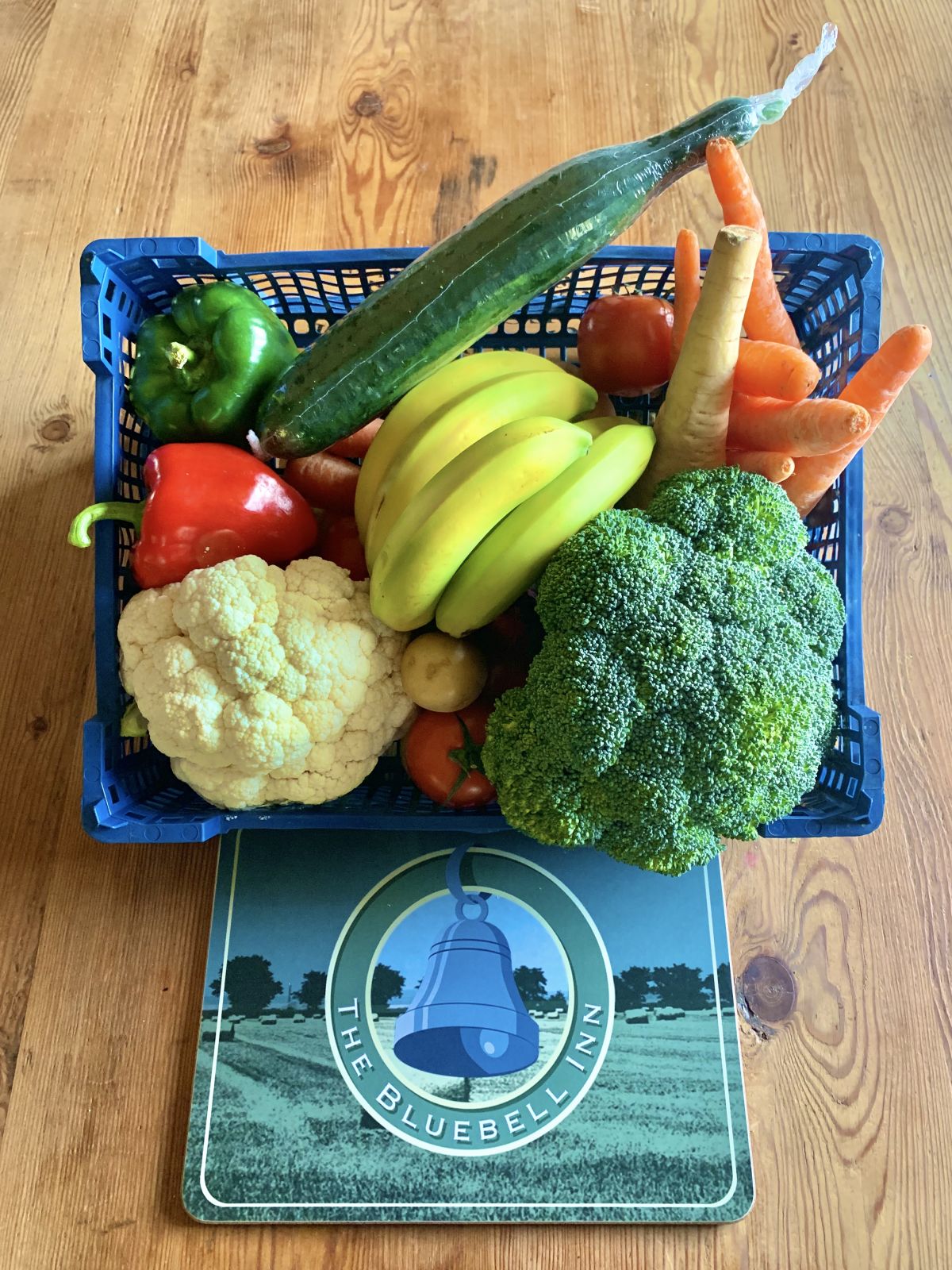 Monday 23rd March: Firstly, thank you to everyone who has been supporting us during this challenging time. We are diversifying in light of the government restrictions placed upon us due to COVID-19 and are continuing to assist our local community. The latest measures and initiatives are as follows:
Fruit and vegetable baskets - From tomorrow, we will be offering doorstep deliveries for residents of Whaplode St. Catherine for a variety of fruit and vegetables subject to availability from our suppliers. These hampers can be ordered by phone via 01406 540300, paid for by card or bank transfer, and will be delivered at a prearranged time to your doorstep. For the latest products and prices, please phone.
Beer - All of our beers, both cask and keg, can be sold in four-pint jugs. £10 a jug - please phone 01406 540300 for a collection slot. Nine-, 18-, and 36-pint bag-in-box Bluebell Brewery beer can also be collected by arrangement.
Sunday Lunches - The Bluebell Inn's classic carvery (pork, beef, sausage, seasonal vegetables, Yorkshire pudding and gravy) will be available for

COLLECTION ONLY

between 12:30pm-3pm for £10. Please phone 01406 540300 before 10pm on Saturday evening to reserve this service for pick-up on Sunday - 15-minute slots obeying social distancing etiquette etc.
The Bluebell Inn Motorhome Nightstop and CL - Taking a streamlined approach to campsite operations, we are offering contactless check-in across our fully-serviced five pitches. The social distance between each pitch is between five and nine metres. Communal shower and toilet facilities WILL NOT BE AVAILABLE, only on-board amenities. £10 a night rather than the usual £17.50 until further notice, with the above facilities (fruit and vegetables, beer, and Sunday lunches) available. Please phone 01406 540300 for availability and to pre-pay.
Classic Car and Motorcycle Meets - Please watch this space for further updates.