Summer Feasts 2020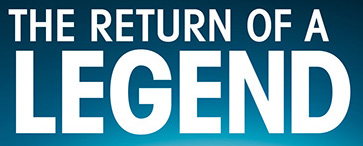 Tuesday 9th June: Due to the runaway success of our delicious Sunday takeaway collection carvery system and strong demand for further Bluebell services, we are elated to announce the return of our summer feasts. Homemade garlic meatloaf! Cold meats! Coronation chicken! Locally-caught trout! Mackerel! Pasta! Mushrooms! Risotto! Couscous! Potato salad! Gazpacho! Garlic bread! Egg and cucumber mayonnaise and much, much more! Details:
Friday AND Saturday evenings 4.30pm-7.30pm

starting Friday 12th June,

bookable ten-minute slots via 01406 540300

, £10 one-stop plate (bring your own or utilise our takeaway packaging), £3 desserts, and do not forget to pre-order your Bluebell Brewery beer! Take comfort in social distancing measures and heightened hygiene behaviours in place: waiting in vehicles until called in, wearing the gloves provided, and paying by card in advance (or on the day). It is simply a beast of a feast. Call 01406 540300 to reserve your ten-minute takeaway collection slot now!